3 Benefits of Commercial Kitchen Cleaning

14/09/2015 - 2:00pm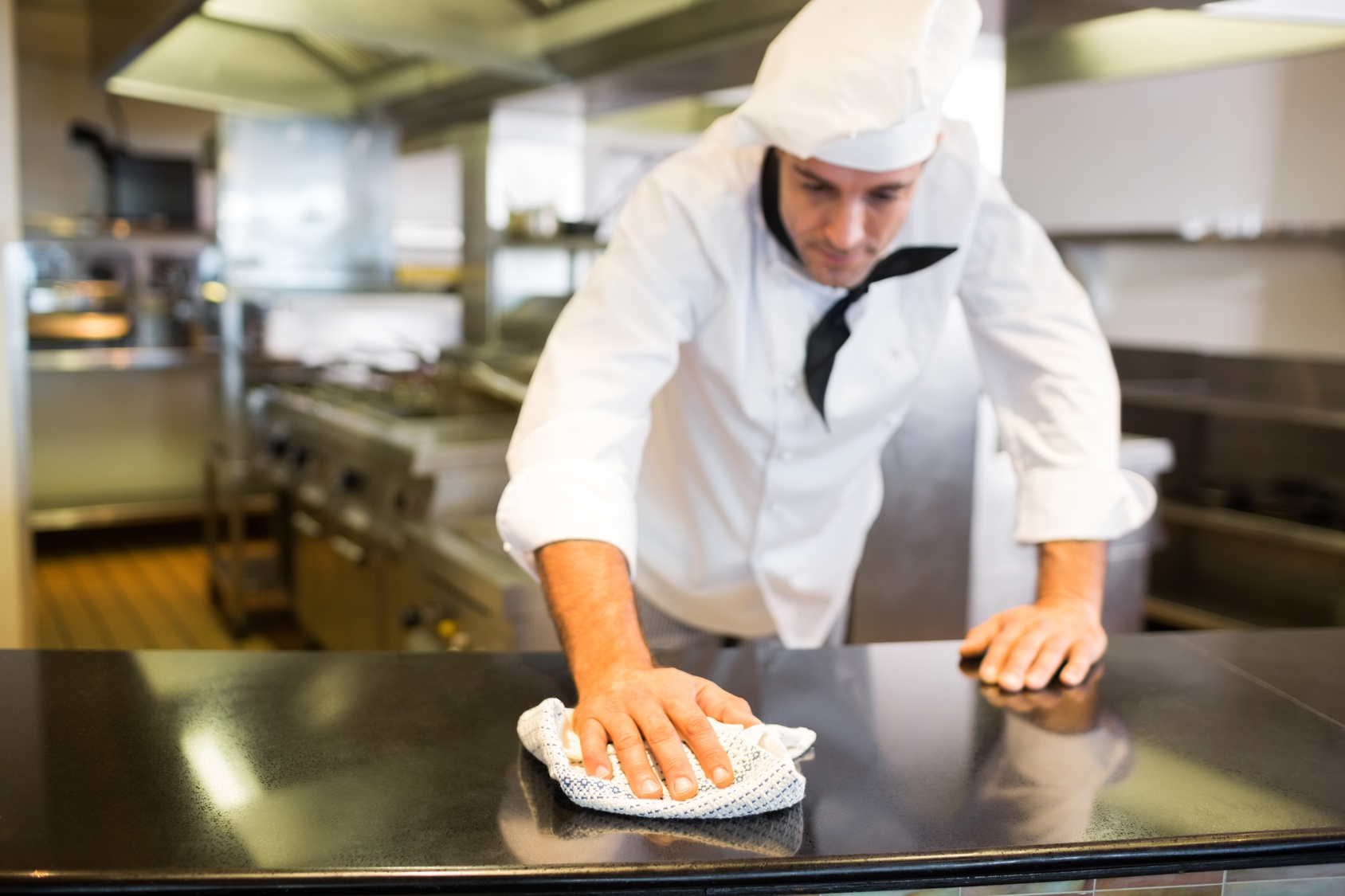 Professional kitchens of all sizes and types are greatly benefited by commercial cleaning services. Kitchens generate smoke and vapor that transport grime onto multiple surfaces. Everyday cleaning and preparation activity will get rid of most of these particles, but you cannot get the inside workings of your exhaust system squeaky clean unless you invest in hood cleaning. We can help you keep your kitchen running smoothly and professionally by providing some of these essential benefits to your operation.
Making Your Kitchen Professional
When your kitchen is squeaky clean, your employees will be more likely to behave like they are in a professional environment. People's environments can impact their mood and performance, so keeping your kitchen and hood grease-free and without build ups can improve the overall quality of your kitchen or cafe.
Keeping Your Machines Running Efficiently
Every kitchen needs to have an exhaust system that filters out the vapors and smoke that rise through it. When grease and other particulates from your kitchen start caking onto the fan or other internal parts of your exhaust system, the machinery can become sluggish or even break completely. If you want to ensure that your expensive exhaust system continues to function correctly, getting your whole system cleaned can keep everything running well.
Keep Your Kitchen Clean and Employees Safe
In addition to keeping your exhaust system working properly, making sure your hood and its internal parts are clean is essential for your business's safety. With grease buildup, the exhaust system's automatic fire suppression system can fail and cause serious safety hazards. When you decide to invest in hood cleaning in Seattle or in the city where your business is, you are investing in the safety of your employees and the peace of mind that comes with knowing everything in your kitchen is running smoothly. We are committed to giving you that sense of well-being.