Quality Service You Can Always Trust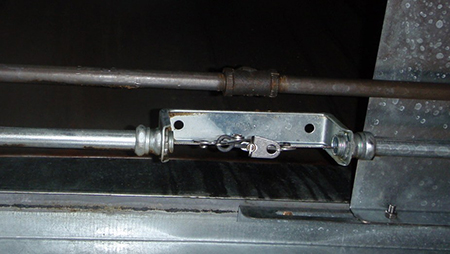 Vent Tec of Seattle, WA provides quality and affordable kitchen exhaust services to ensure your kitchen is clean and safe.

Here's What Our Customers Say About Us
"We are very happy with Vent Tec's exhaust cleaning service. They keep track of our due dates so we stay in compliance with the fire code, they show up on time, do an excellent job of cleaning our exhaust systems and always leave our kitchens looking great."
- Tom Douglas Restaurants (Palace Kitchen, Lola, Etta's, Dahlia Lounge, Serious Pie)

"Salty's has used Vent Tec for many years. They have done a very good job of cleaning our hood systems, and they have always been reliable and professional. They even found ways to lower our hood cleaning costs. I give them high marks."
- Salty's On Alki

"I discovered the hard way that my previous hood cleaner had not been cleaning most of my duct system. Several years of built-up grease in the ducts created a huge fire hazard. I was referred to Vent Tec and they quickly removed all the grease left by the other company, and proved it with pictures. Vent Tec's service is excellent, and their price is lower than my previous vendor."
- Gordon Biersch Brewery Restaurant

"We rely on Vent Tec to clean the exhaust systems at our nine locations. They have been very reliable--they keep us on the proper schedule. I recommend them to any restaurant that wants good service and quality work."
- Consolidated Restaurants (The Met, Elliot's, Steamers, Quincy's, Wingdomes)

"We have been using Vent Tec to maintain our kitchen exhaust systems for years, and have been impressed with their professionalism and work quality. They provide us with before and after photos of their work, and through their diligence Vent Tec has not only made our operations in Seattle and Bellevue safer, but they have alerted us to related maintenance needs saving us time and money. We appreciate their quality customer care, and highly recommend their services."
- Wild Ginger and The Triple Door

"We provide facilities management for a large software company, and we use Vent Tec to service 35 large kitchens on the corporate campus. We are very impressed with Vent Tec's customer service, professionalism and technical abilities. I highly recommend them to kitchen operators who want things done right, every time. They are organized and flexible, which makes my job easier."
- Grubb & Ellis Management Systems

"We repair and service HVAC and kitchen exhaust systems. I have seen many examples of Vent Tec's work and they have always done an excellent job for their customers--including cleaning the tough to reach areas that most hood cleaners don't clean. I rely on Vent Tec for their technical knowledge about exhaust systems and for their integrity--they always try to do the right thing for their customers."
- Walsh Equipment Repair

"National Guardian closely monitors the work of Vent Tec and other subcontractors throughout the U.S. We have found Vent Tec to be one of the best exhaust cleaning companies nationwide. They are reliable, conscientious and always provide top-quality work. I would definitely recommend them to any facility that requires excellent customer service as well as a high level of knowledge in this specialized field."
- National Guardian Enterprises


Call Us

For a quality job done right the first time, every time, make sure to call Vent Tec. We offer service 24 hours a day, seven days a week for all your needs.